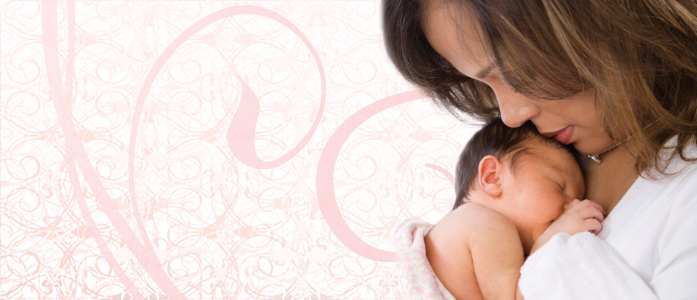 Our Unique Solution: Biological & Critical Illness Insurance
The AssureImmune Cord Blood Bank and Assurity Life Insurance Company collaboration offers true added value for your healthy future. An innovative, yet complementary part of AssureImmune service, Critical Illness Insurance requires no additional payment. Should a mother or a baby face serious illness, this financial cushion will help ease the stress allowing the family to concentrate on recovery.


You're pregnant and excited, looking forward to meeting your baby. You know it's important to stay optimistic, calm and positive. However, it's exactly at this stage of your pregnancy that you have to make some of the most important decisions for your baby and family's future health. Choosing to keep the baby's cord blood will give your whole family a valuable biological insurance. Once the decision to preserve cord blood has been made, it's the time to take the next step.
Unfortunately, the only reason you'll have to thaw the preserved unit is that someone in your family has a serious illness.
Chances are…
You don't think it will happen to you or your child. We all like to think we are immune to a serious illness – but we're not.
Chances are…
If a critical illness strikes, you probably will live. That's the good news! But, few of us are prepared for the financial burden of recovery. Health insurance doesn't come close to covering all expenses. How would you replace your income or your spouse's lost wages while he or she helps care for you or for your child? Where would the money come from for home and car payments, deductibles, treatments outside of your health network or home health care? What if you couldn't return to your present job and salary?
If you add your usual monthly bills, then subtract your lost income while you recuperate – it might equal a financial disaster at an already stressful time.
Critical Illness Insurance helps you, your family and your lifestyle to survive a critical illness and its cost. The powerful combination of cord blood banking with Critical Illness Insurance gives your family extensive protection.
Policy form I H0810 underwritten by Assurity Life Insurance Company, Lincoln, NE. Product availability, rates and features may vary by state.
THIS IS A LIMITED POLICY.