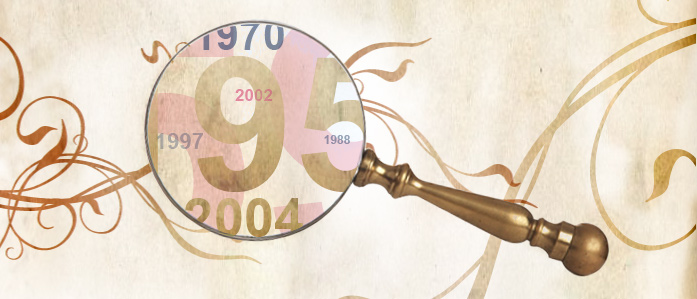 Cord Blood History
Scientific research and the medical use of stem cells can be traced back to the early 1950s; only a few decades later, the first umbilical cord blood transplant was made in 1988. Since then, medical research and development into the use of cord blood stem cells has fast gathered pace, revealing life saving possibilities on an almost daily basis.
1980
Scientists discover that stem cells have similar features to those of bone marrow stem cells and suggest using them as a substitute for bone marrow transplantation.
1988
Cord blood stem cells are produced for the first time.
First transplant of cord blood stem cells from a donor in the family (Paris): The life of a 6-year-old patient suffering from Fanconi Anemia (severe blood disease) is saved by a transplant of cord blood stem cells collected at the birth of his sister1.
1992
First private cord blood bank (CBR) is established.  David T. Harris, the scientific founder of the bank, collects and preserves his newborn son's cord blood.
1997
First private cord blood bank is established in Europe.
First clinical use of expanded cord blood stem cells in the US.
1999
First autologous transplant of cord blood stem cells in Brazil.
2001
Three autologous (self) cord blood transplants.
2002
Cord blood transplants become a valid alternative for adults.
2003
Successful stem cells treatment after stroke.
2004
First double cord transplant.
Publication of research results after a six year trial of cord blood stem cell transplants for leukemia in 316 patients. Success rates were similar to 600 peripheral blood transplants.
2010
First clinical trial for treating children suffering from cerebral palsy with self cord blood transplantation begins at Duke University2 (the experiment is currently in Phase 2).
2011 
Cord Blood Education Laws approved and implemented in 27 US states.
First clinical trial of self cord blood treatment in children with traumatic brain injuries (TBA) begins in Children's Memorial Hermann Hospital3.
2012
Clinical trial for autism treated with self cord blood stem cells begins in Sutter Neuroscience Institute, Sacramento California4.
End of a clinical trial (phase 3) – treating patients with malignant disease of the blood system using expanded stem cells developed by the Gamida Cell company.
1Eliane Gluckman, M.D., Hal E. Broxmeyer, Ph.D., Arleen D. Auerbach, Ph.D., Henry S. Friedman, M.D., Gordon W. Douglas, M.D., Agnes Devergie, M.D., Helene Esperou, M.D., Dominique Thierry, Ph.D., Gerard Socie, M.D., Pierre Lehn, M.D., Scott Cooper, B.S., Denis English, Ph.D., Joanne Kurtzberg, M.D., Judith Bard, and Edward A. Boyse, M.D., F.R.S.N Engl J Med 1989; 321:1174-1178
2 http://www.clinicaltrials.gov/ct2/show/NCT01147653
3 http://multivu.prnewswire.com/mnr/cordblood/48021/ 
4 http://clinicaltrials.gov/ct2/show/NCT01343511